Kuro Maguro Weekend Special Bowl!
Every Saturday & Sunday in October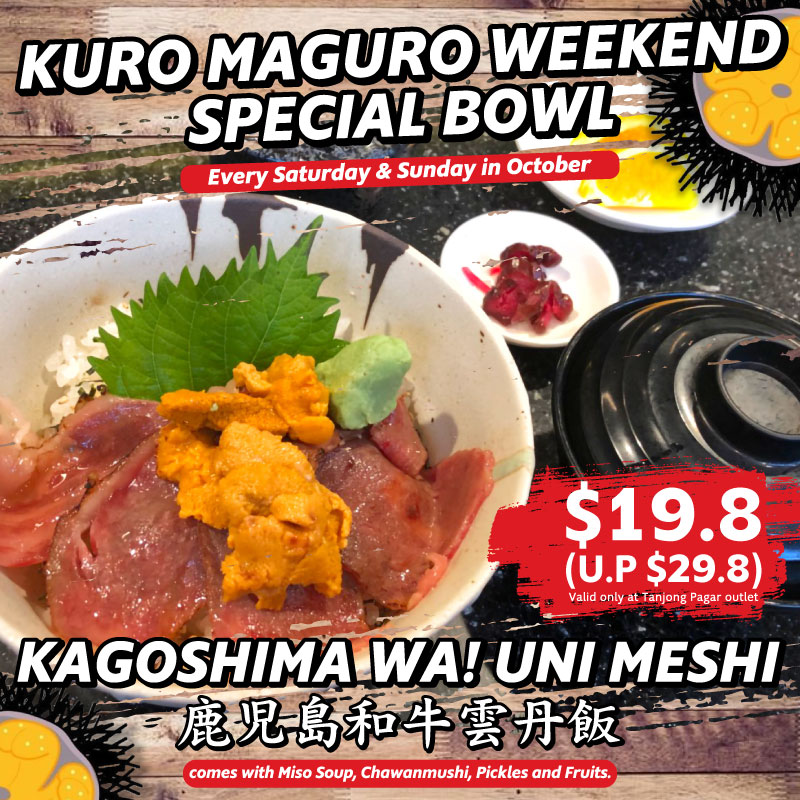 Special Menu from Kuro Maguro - Kagoshima Wa! Uni Meshi 鹿児島和牛雲丹飯!!!
Enjoy our special dish for the weekends, using Wagyu from Kagoshima and pairing up with fresh uni at the price of $19.80! Usually, it would have cost $29.80 so don't miss your chance!
This set comes with Miso Soup, Chawanmushi, Fruits and Pickles.
So bring your friends or family to Kuro Maguro and enjoy these promotions!
Save this coupon now by clicking the button below.
Terms & Conditions:
While stock lasts.
Dine-in only.
Valid every Saturday & Sunday in October.
Valid only for J Passport members.
Not valid in conjunction with any other promotion.
Images are for illustration purposes only.
Actual representation may vary.
Available in Tanjong Pagar only.

WIN FREE ROUND TRIP TICKET TO HIROSHIMA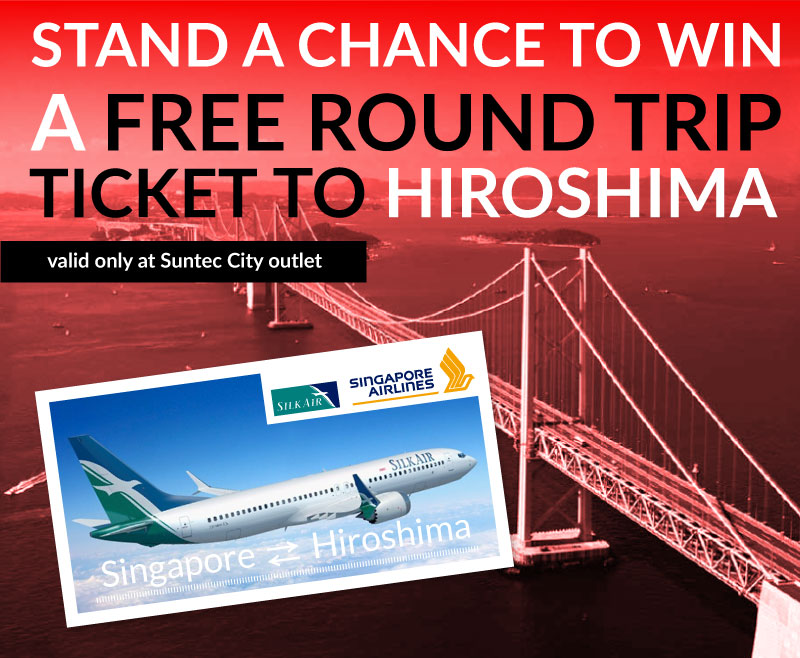 Hiroshima is a well-preserved historical town where you might encounter "original scenes of Japan", almost like a step back in time. Moreover, wherever you go, you will be welcomed with delicious local food from both mountain and sea, such as Okonomiyaki, Bara-zushi, Snow Crab, Kawara Soba, Udon, etc. Be the lucky winner by visiting our outlet. Buy our Gourmet Fair Dishes to participate the survey.
Round-Trip Air Ticket

from Silk Air (HIROSHIMA - SINGAPORE) + VISIT HIROSHIMA TOURIST PASS(WIDE) - 1 prize
JR Rail Pass Seto-uchi area 5 Day - 5 prizes
Free Accommodation 1 night in Setouchi and Sanin Area – 10 Prizes (Shimane 5 prizes, Okayama/Hiroshima/Yamaguchi/Kagawa/Ehime 1 prize each)
Terms & Conditions:
Valid with purchase of Gourmet Fair dishes at Maguro Donya Suntec City outlet.

Answer the survey at Maguro Donya outlet.

Valid from 13th September to 14th October 2019.

Winners will be notified by e-mail by early November 2019.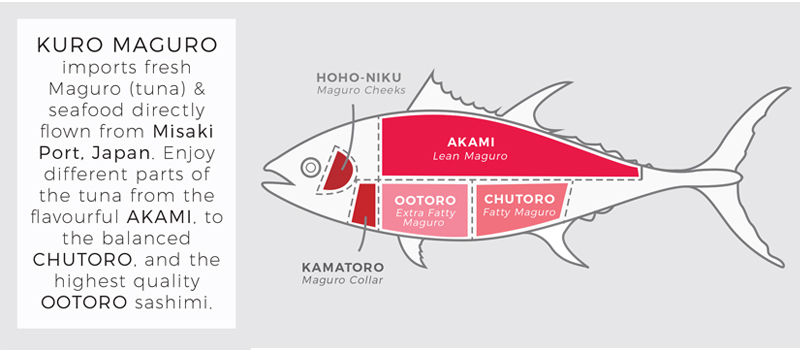 Toro (toh-roh) is the term for the fatty part of the tuna, found in the belly portion of the fish. Toro is further broken up into two distinct subtypes, and they are more expensive due to their relative scarcity as a proportion of the entire fish.
Chutoro (choo-toh-roh), which is sometimes labeled chu-toro, is the belly area of the tuna along the side of the fish between the akami and the otoro. It is often preferred because it is fatty but not as fatty as otoro.
Otoro (oh-toh-roh), which is sometimes labeled o-toro, is the fattiest portion of the tuna, found on the very underside of the fish. This cut is fatty almost to the point of falling apart and can literally melt in your mouth.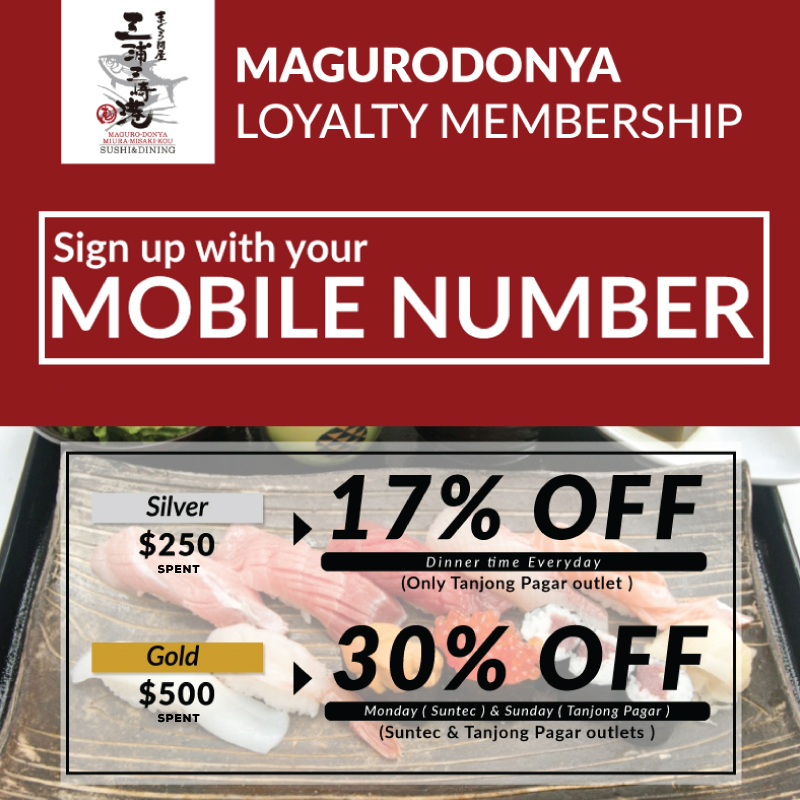 Terms & Conditions:
Points expired 1 year after acquisition.
Also known as Maguro Donya Miura Misakikou まぐろ問屋 三浦三崎港. Serves fresh Maguro (tuna) & seafood dishes daily, directly flown from Misaki Port, Japan.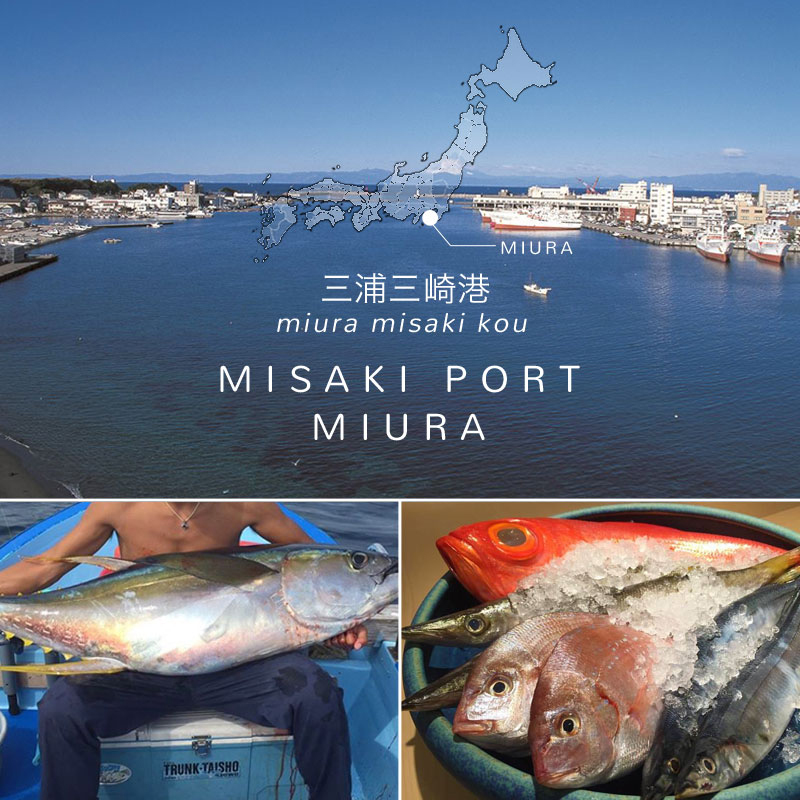 As Maguro (tuna) wholesaler, MaguroDonya Singapore manages the entire process – direct from the sea or from the fishermen's hands to the dining table. All the freshest Maguro (tuna) and seafood will be best enjoyed at affordable prices.

Enjoy a wide variety of dishes based on maguro and fresh seafood, only at Maguro Donya! As the pioneer in Maguro (tuna) wholesale from Japan , Maguro Donya serves fresh maguro and seafood dishes daily, directly flown from Misaki Port, Japan!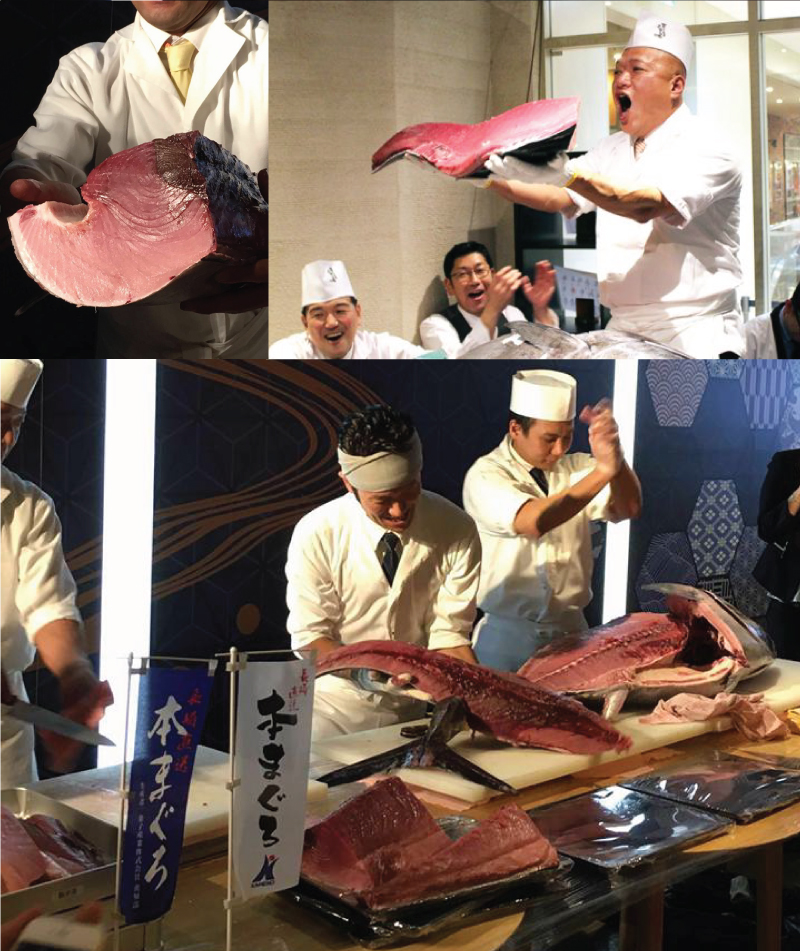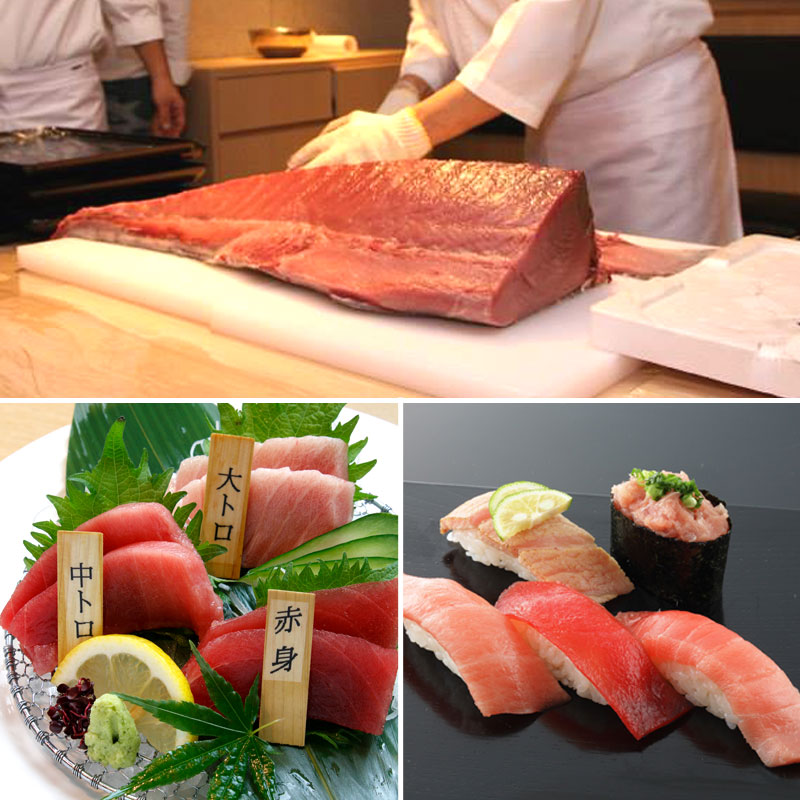 You can enjoy more worthy deals at Kuro Maguro! Collect stamps and get Free Meals at Kuro Maguro!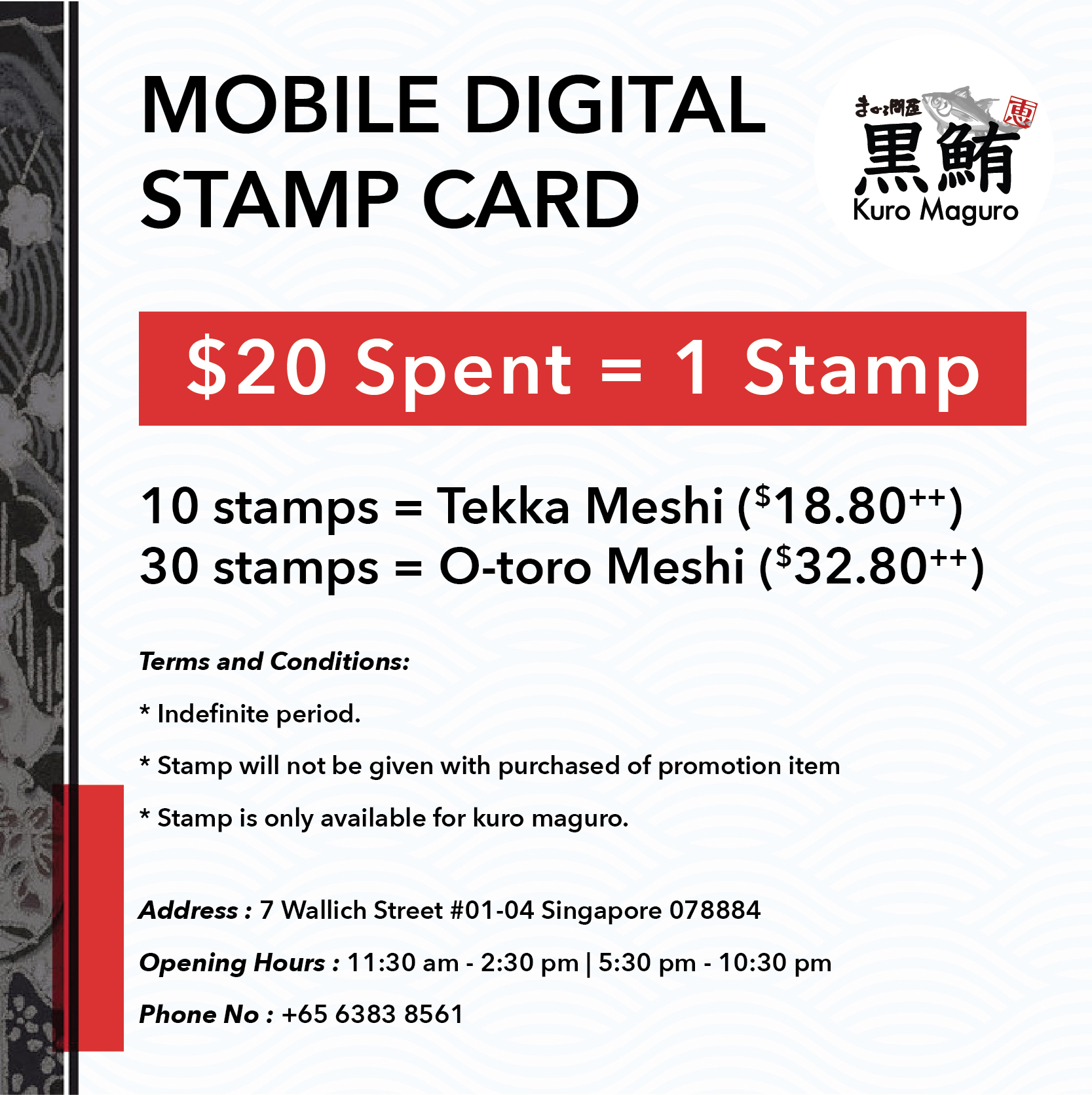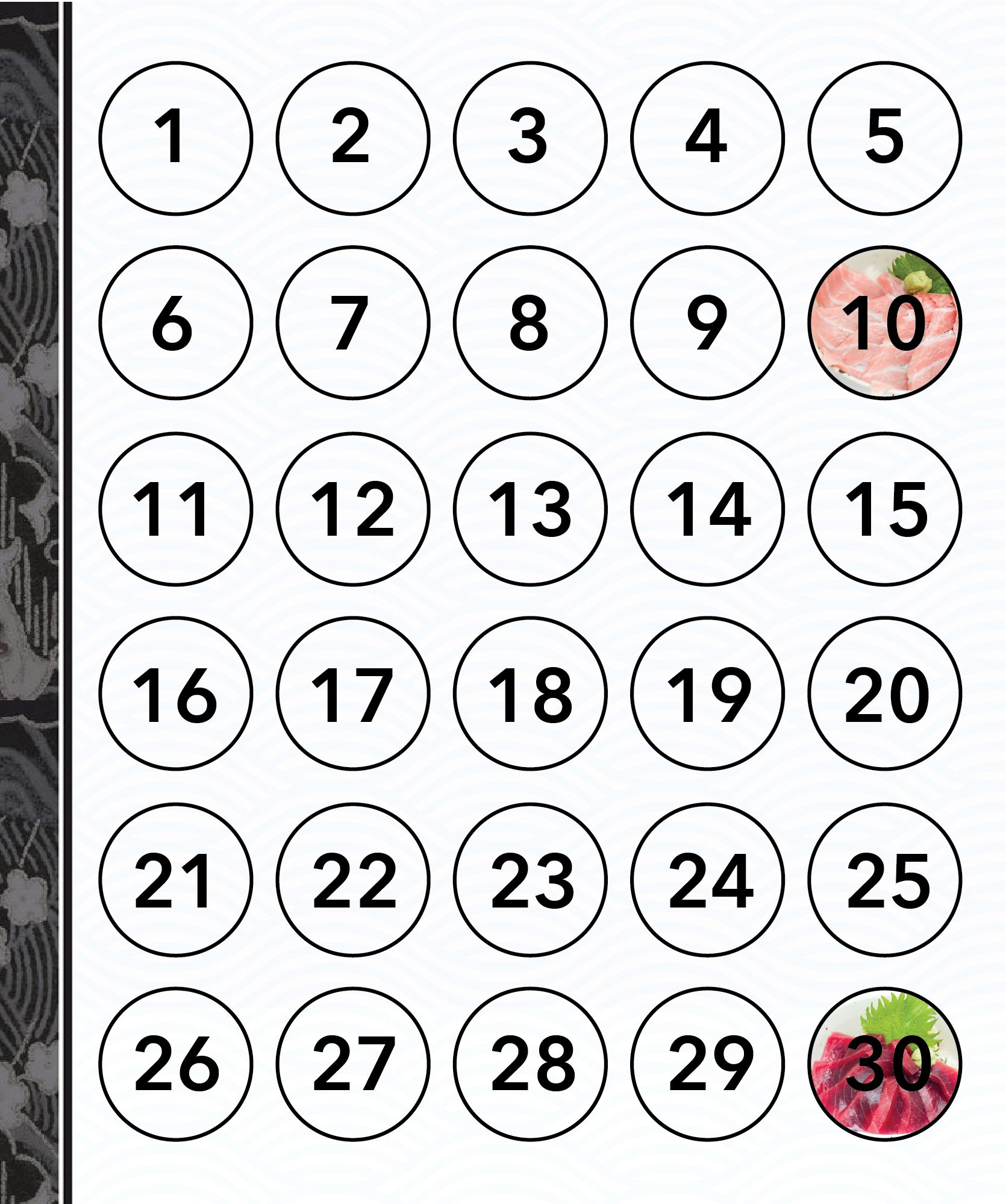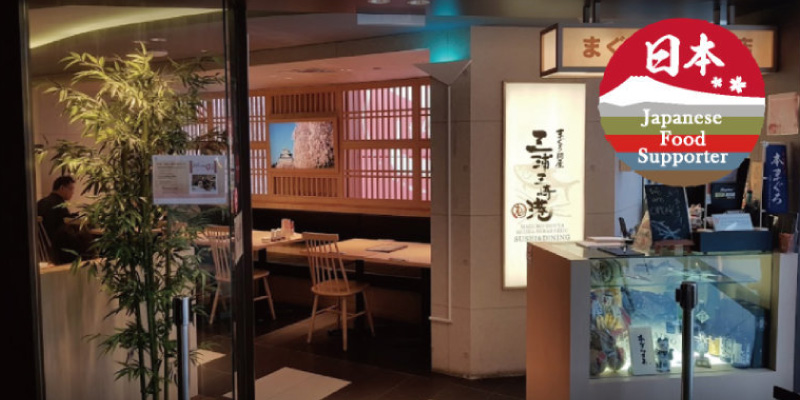 Maguro Donya (Suntec City Outlet)
3 Temasek Boulevard, Suntec City Mall, #03-314 Eat At Seven, Singapore 038983
Tel: (+65) 6684 5054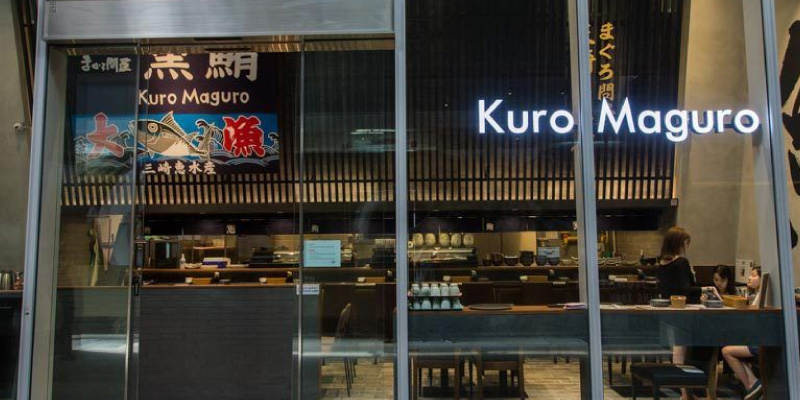 Kuro Maguro (Tanjong Pagar outlet)
7 Wallich Street #01-04 Singapore 078884
Tel: (+65) 6386 8561